Kentish Oils & Condiments is proudly owned by Kent-born Laura Bounds MBE and is recognised across the industry for producing fine quality award-winning cold-pressed rapeseed oils, blended rapeseed oils, dressings and mayonnaises.
Our award-winning range of rapeseed oils are crafted using specially selected seeds grown here in Kent. During harvest season, the seed is combined, cleaned and stored ready for pressing, but the secret behind the oil's distinct colour and flavour is the individual filtering steps that have to take place.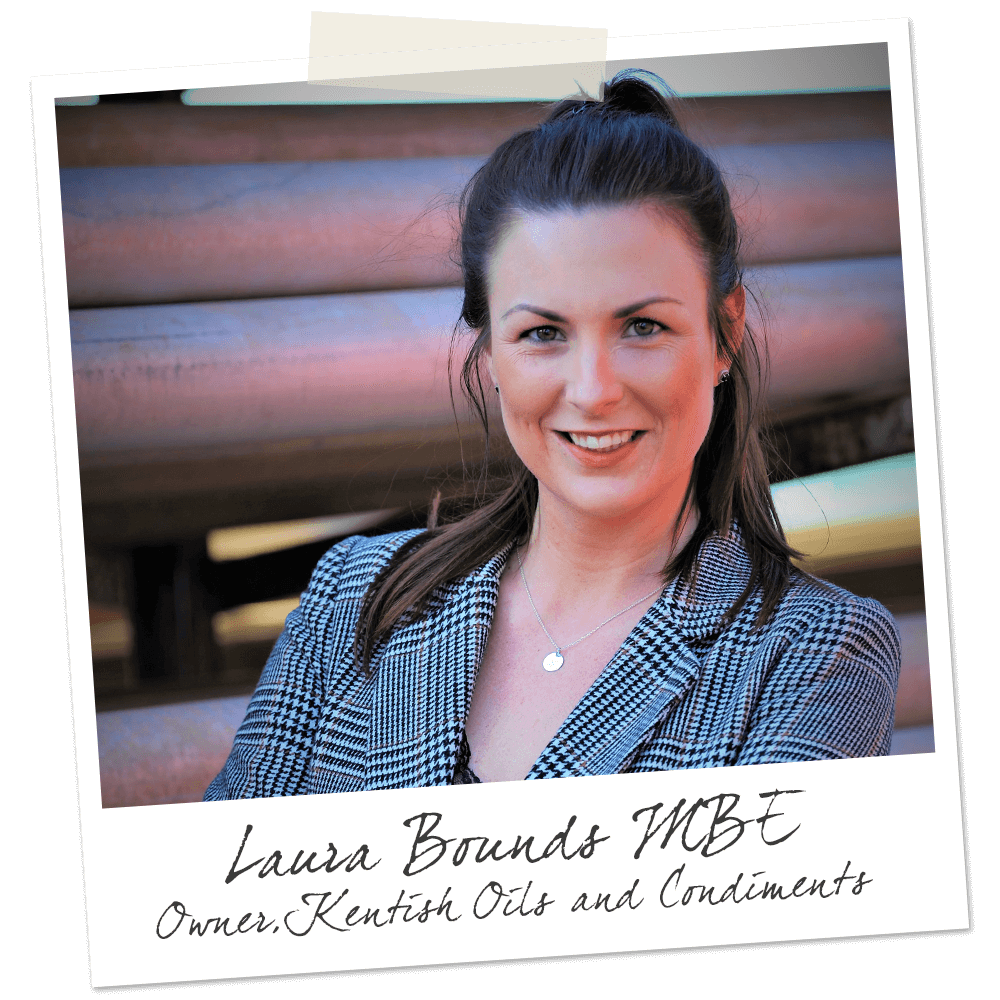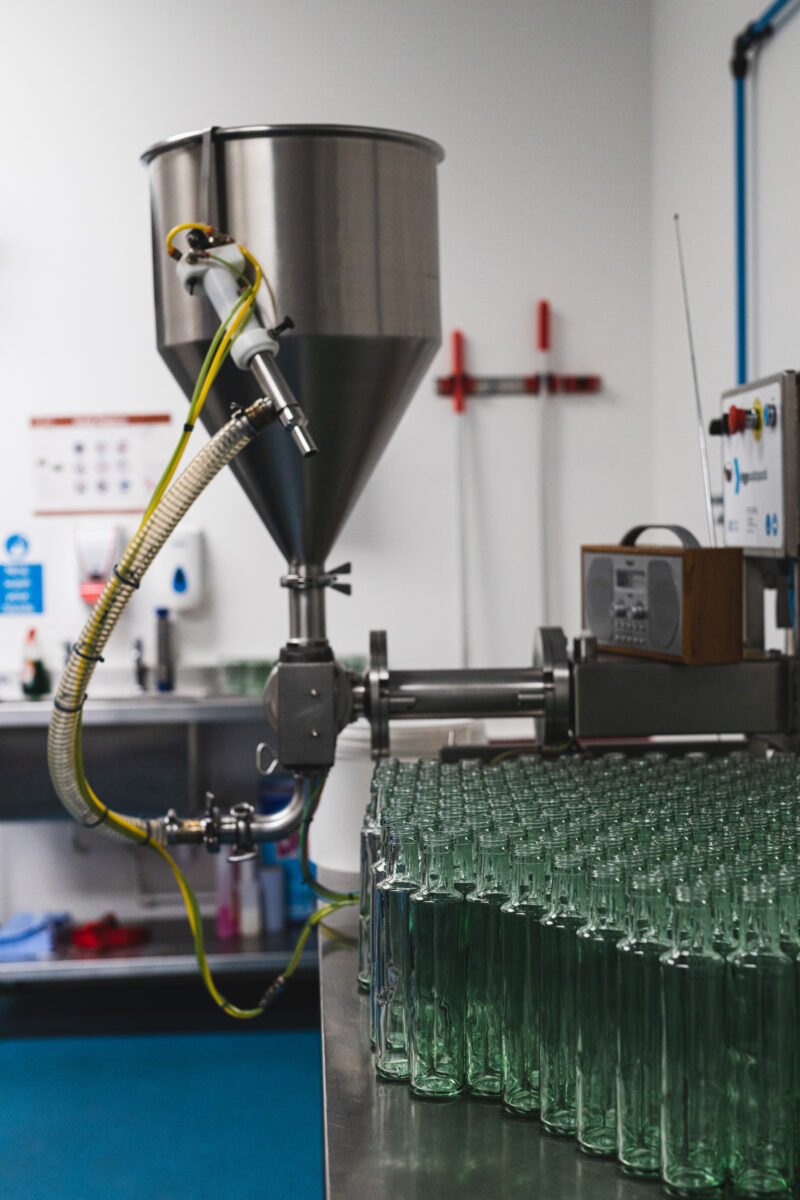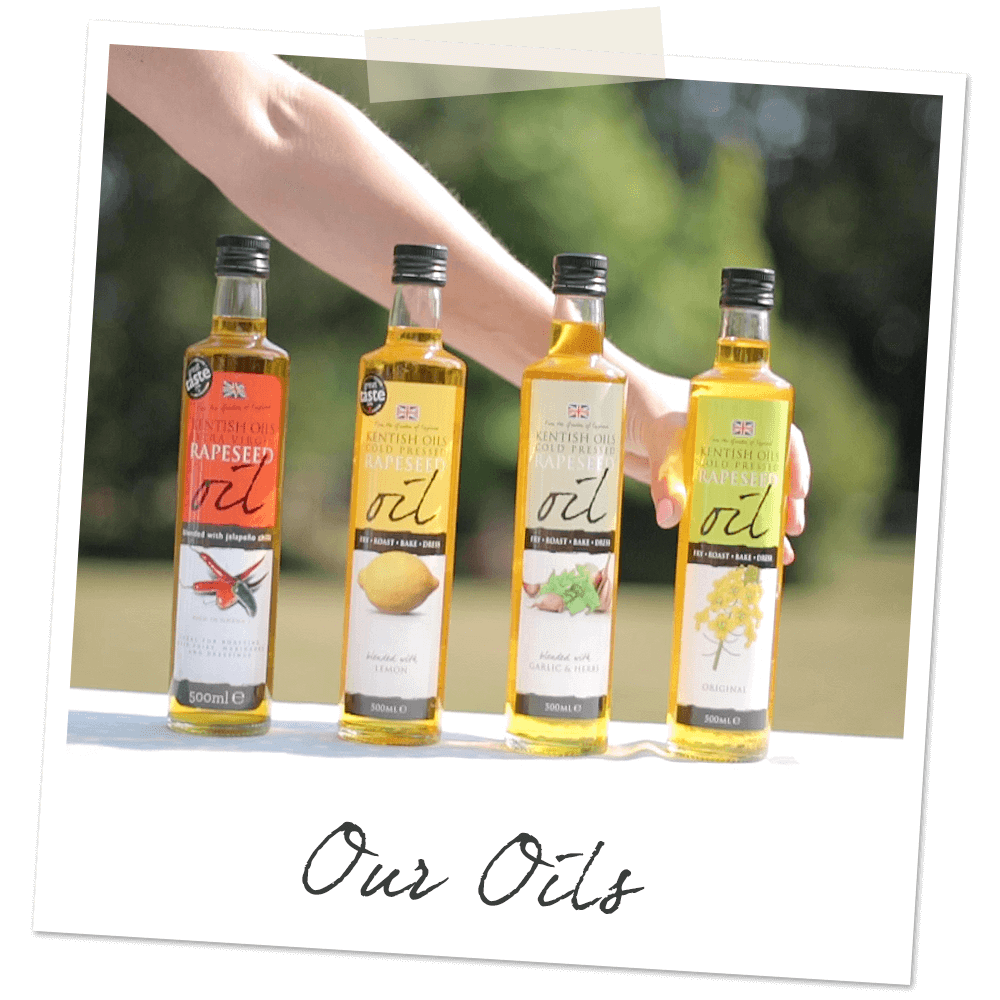 Alongside our original rapeseed oil, we produce seven blended oils, Chilli, Garlic & Herb, Lemon, Garden Mint, Basil & Rosemary and the newest addition to the range, Truffle.
The Kentish Rapeseed Oil as a standalone ingredient offers endless possibilities, whether you're baking, roasting or frying; it's incredibly versatile and 100% gluten-free and suitable for vegans.
The powerhouse product doesn't just stop here; the Original Cold Pressed Rapeseed Oil is also used as the foundation for our range of Kentish Condiments – dressings, marinades and mayonnaises, made using other handpicked local and quality ingredients. Our dressings include Honey & Mustard, Caramelised Shallot & Cider, Raspberry Vinaigrette and Garden Herbs Vinaigrette, which provide the perfect accompaniment to meat, fish, vegetables and salads.
We also produce a range of three mayonnaises; Original, Chilli and Garlic, which may be used as traditional mayonnaise for dipping or to add flavour to a meal. Our delicious Hollandaise Sauce is perfect with asparagus, for eggs benedict, fish, and much more.
Every product we produce is quality checked and packaged with care and love. Not only that, Kentish Oils Rapeseed Oil comes with an additional tick; it has been a SALSA-accredited farm-based unit since 2008, meaning that the oil has 100% traceability back to the field the oilseed has been grown.
Our range is Red Tractor certified, guaranteeing the provenance of the oils & condiments from farm to fork. We are a Great Taste Producer and have won Kent Food Producer of the Year at the Taste of Kent Awards – a testament to our range's deliciousness.