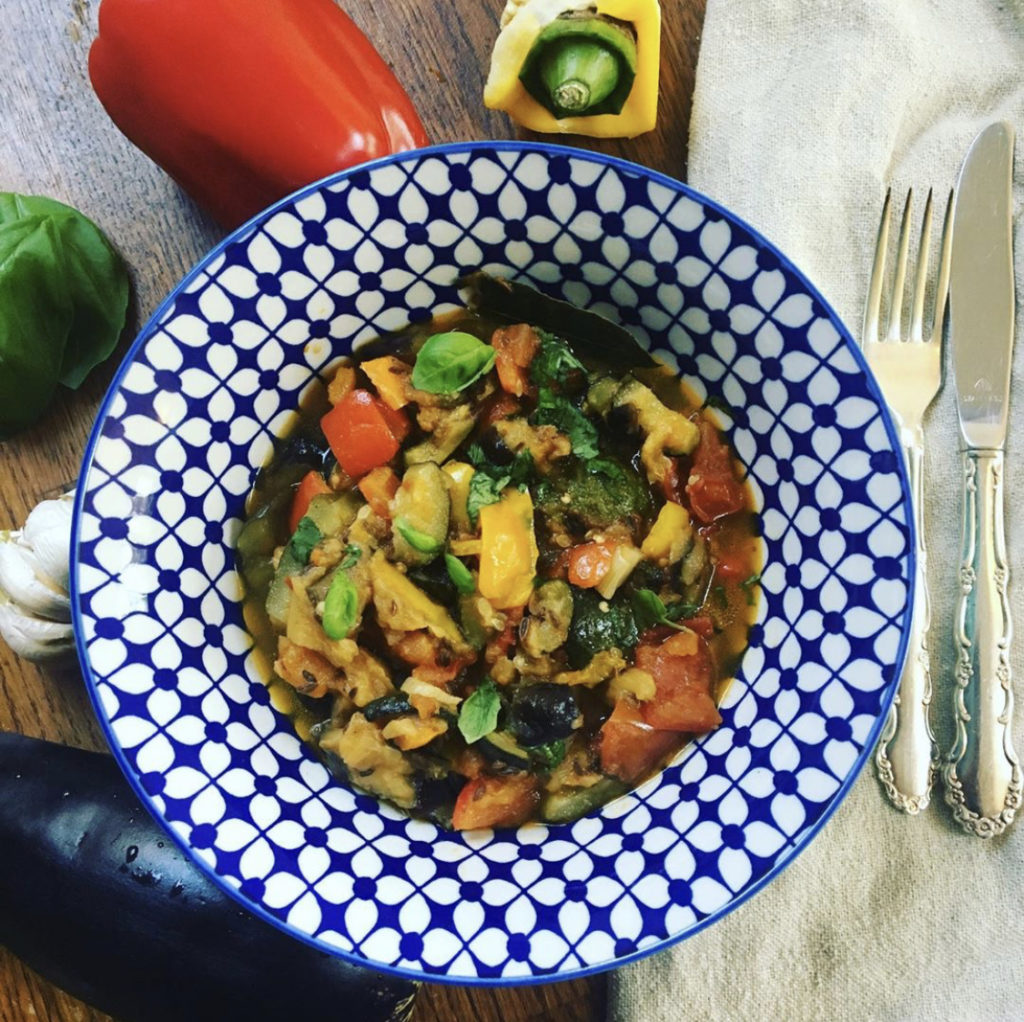 Ingredients
Kentish Oils Rapeseed Oil
3 Cloves Garlic
Fennel Seeds
4-6 Tomatoes
2 Courgettes
2 Peppers
1 Large Aubergine
Method
Fry off 2-3 cloves of garlic and tablespoon of fennel seeds in 3 tablespoons (60ml) of Kentish Oils Rapeseed Oil.
Add 4-6 chopped tomatoes and cook on the hob until they start to break down.
Add 2 each of chopped courgettes & chopped peppers and 1 chopped large aubergine and a splash of water to get it all going.
Cover & cook for 10mins until the vegetables are soft, but retain some shape.
Enjoy as a snack, as a base for chicken or fish, through pasta as a chunky sauce or blitzed into a thick sauce.
Also delicious if made using Kentish Oils Basil or Rosemary blended oils, and more oil will also add extra richness.
Featured in this recipe