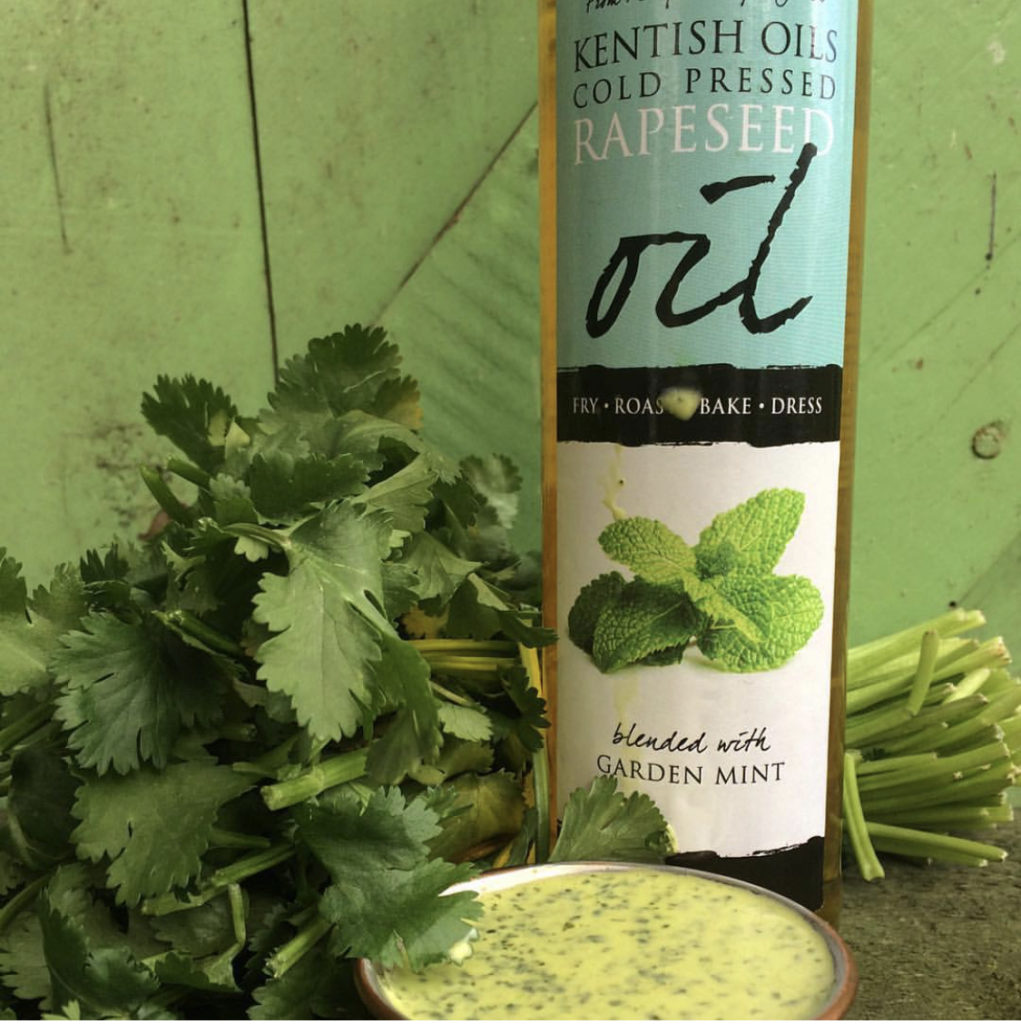 Ingredients
Made using our award-winning Rapeseed Oil Blended with Garden Mint, use as a chutney, pair with spicy grilled chicken or as a salad dressing.
Handful of fresh coriander
2 Tbsp Natural Yoghurt
Lemon
Salt
Kentish Oils Rapeseed blended with Garden Mint
Method
Add coriander to blender with the natural yoghurt, 2 tablespoons of Kentish Oils Rapeseed Oil blended with Garden Mint, a squeeze of lemon and a pinch of salt, then blitz.
Add a few drops of water to loosen slightly and blitz again – pop into a bowl with a spoon and serve!
Featured in this recipe