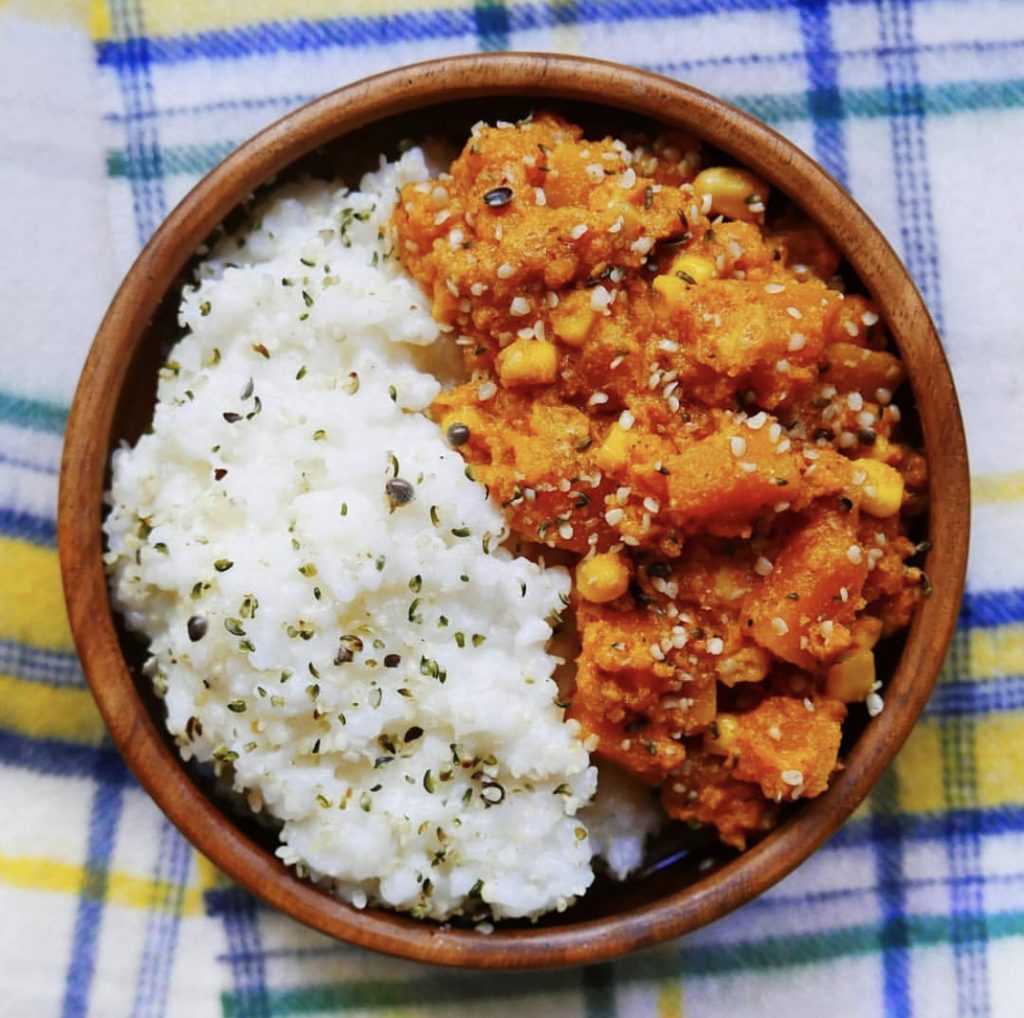 Ingredients
1 onion, peeled and chopped
2 garlic cloves, peeled and crushed
1 chilli, sliced
a handful of coriander, chopped
1 tbsp garlic blended Kentish Oils rapeseed oil
1 tsp turmeric
1 tsp cumin
1 tsp curry powder
3 tbsp ground almonds
1 400g can plum tomatoes
1 vegetable stock cube
200ml boiling water
1 400g can coconut milk
Method
Put the onion, garlic, chilli, coriander and rapeseed oil in a large pan on med – high heat for 20 mins, stirring every so often.
Add the turmeric, cumin, curry powder and ground almonds, stir for 5 mins.
Next, the plum tomatoes, stock cube and boiling water for 5 – 10 mins.
To finish, add the coconut milk, stir, cover with lid and leave for 40 mins. Come back to it regularly to stir.
Once done, chuck in anything you fancy!
Makes quite a large amount of sauce, about 3 – 4 portions, so it's a good'un for a homemade curry meal prep.
Featured in this recipe