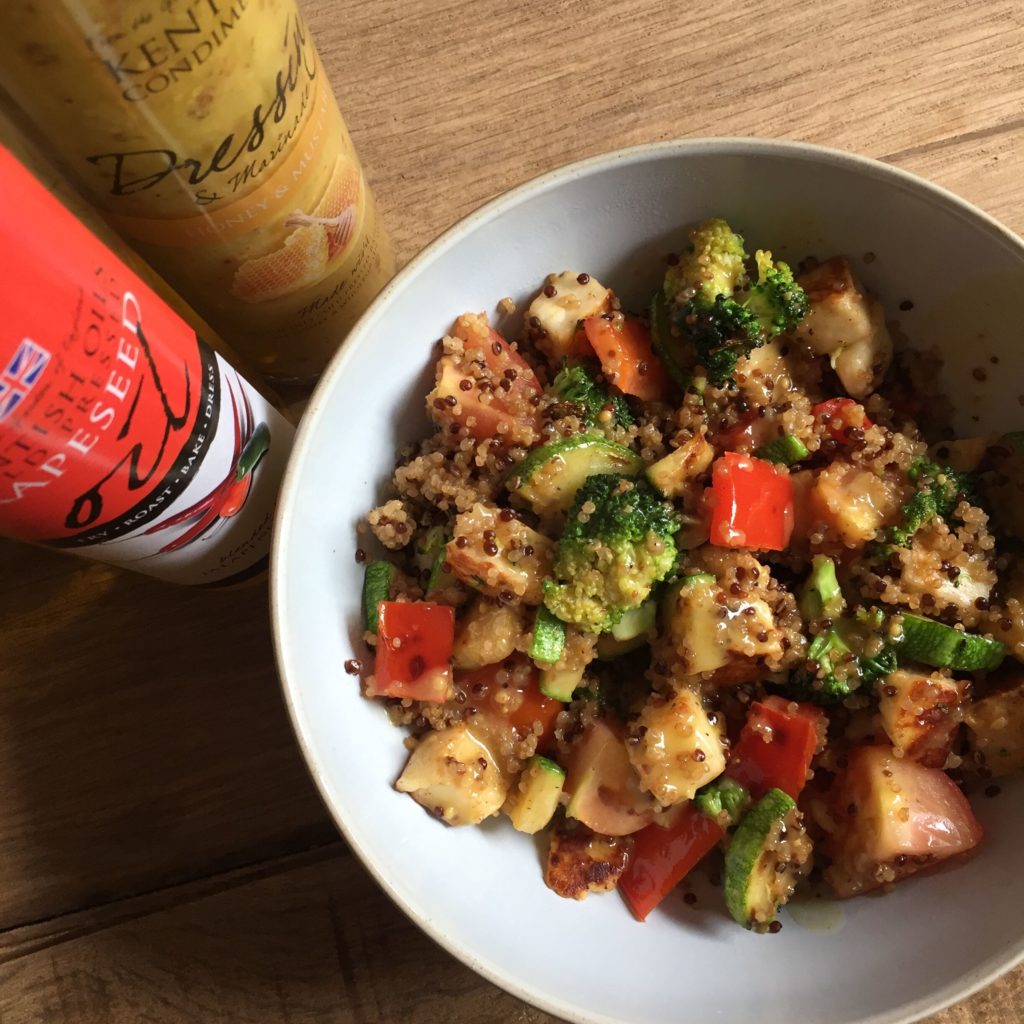 Ingredients
This is a great recipe for using up left over vegetables and makes a quick & easy lunch or light supper which may be prepared in advance.
Falafel
Mixed veg – potatoes, broccoli, peppers, courgette, tomatoes, asparagus will all work well
Quinoa (pre-cooked will make this an even simpler dish to prepare)
Kentish Oils Rapeseed Oil
Kentish Condiments Honey & Mustard Dressing
Method
If using fresh veg, fry off in a little rapeseed oil over a medium heat until softened; heat falafel as per pack instructions if serving as a hot dish.
Mix the veg, falafel and quinoa together.
Drizzle with Kentish Condiments Honey & Mustard dressing to serve.