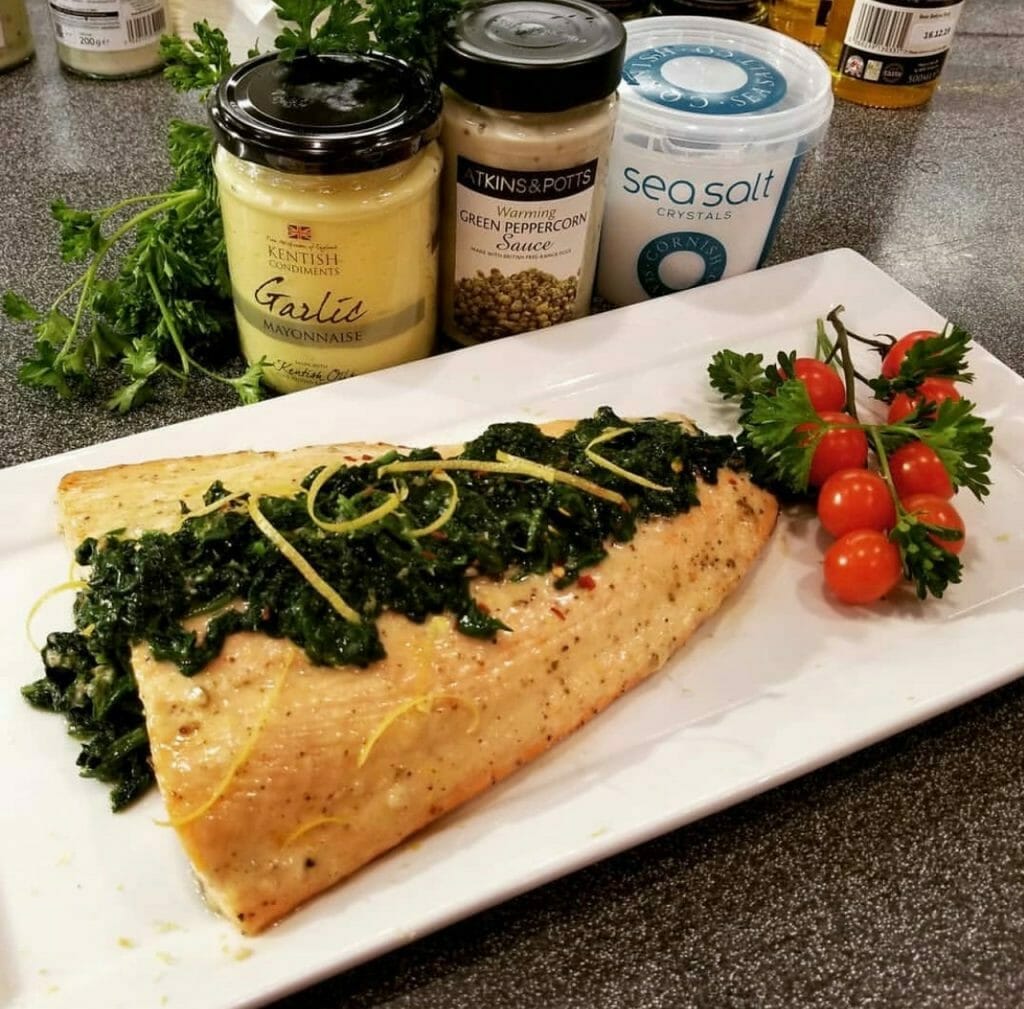 Ingredients
700-900g Scottish salmon fillet
Kentish Condiments garlic mayonnaise
Green Peppercorn Sauce
Sea Salt
Spinach
Method
Preheat oven to 200 degrees.
Evenly coat the salmon with mayonnaise, then salt liberally.
Bake the salmon fillet for 10-15 minutes, internal temperature should be 62 degrees.
While the salmon is in the oven, in a hot pan with oil – toss in a handful of spinach, salt and crushed red pepper and wilt for only a minute.
Finish salmon with the peppercorn sauce and let rest for 5 minutes. Top with wilted spinach and serve. Garnish with lemon zest if desired.
Featured in this recipe