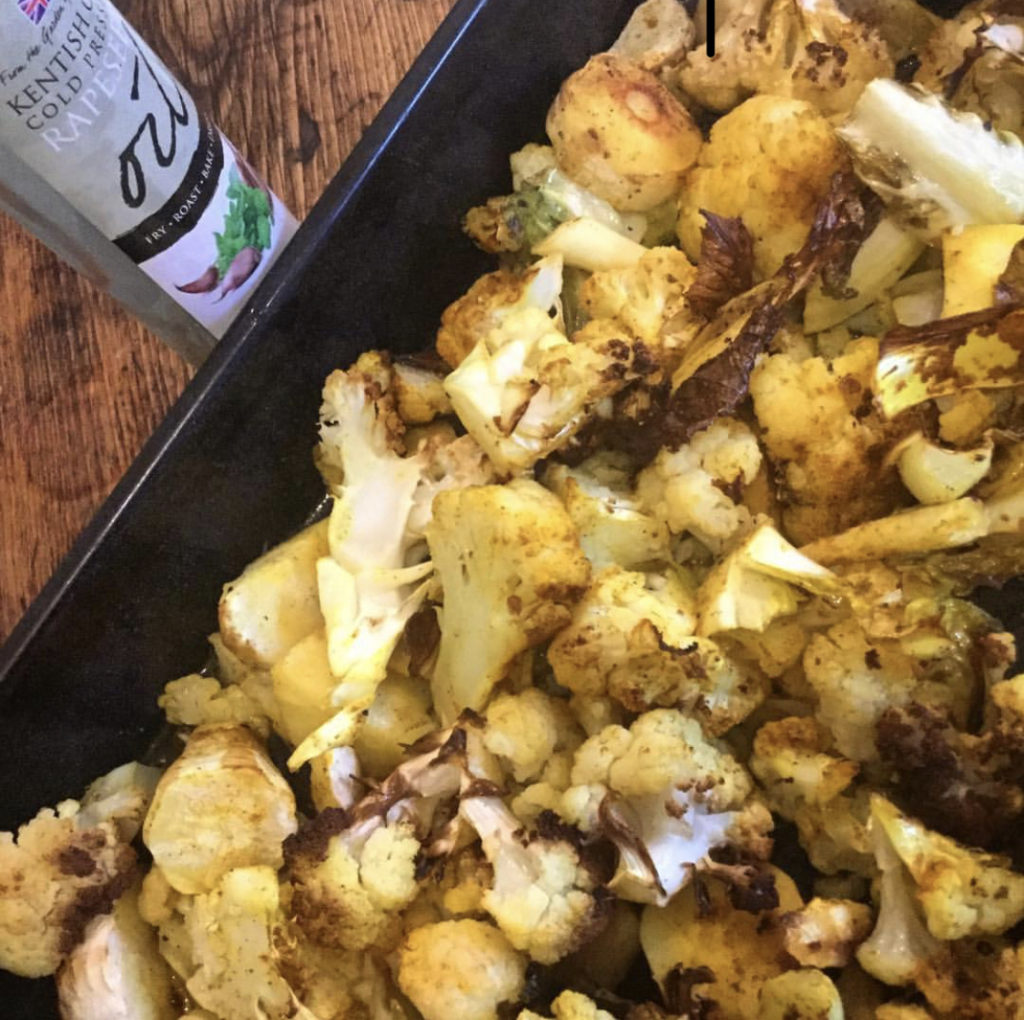 Ingredients
By roasting the vegetables first, this soup takes on a whole different depth & dimension.
Cauliflower
Parsnips
Onion
Ras el Hanout Spice Mix
Kentish Oils Rapeseed with garlic
Method
Chop the vegetables up into small chunks, combine with the spice mix and drizzle with a generous helping of Kentish Oils Rapeseed Oil blended with Garlic.
Roast at 180 degrees until well coloured and cooked through.
Pop the vegetables in a pan with vegetable stock, bring to the boil and simmer for a while, then blitz everything together.
Add a little milk or cream to taste.
Featured in this recipe