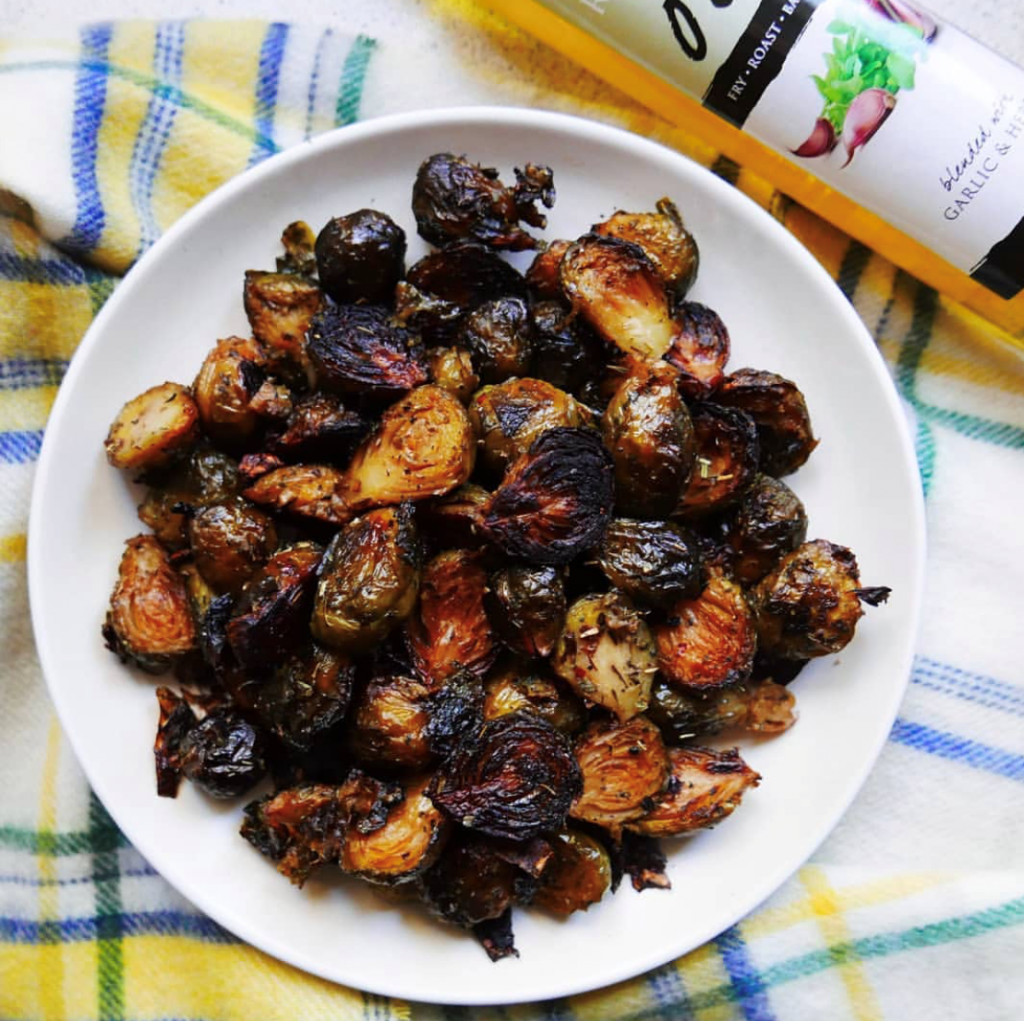 Ingredients
500g Brussel sprouts
1 tbsp Kentish Oils garlic infused oil
1 tsp Herbs de provence
1/4 tsp Himalayan salt
Pepper
Method
Steam brussel sprouts for 15-20 minutes.
Heat oven to gas mark 8 / 450 F / 230 C
In a large bowl mix your oil, herbs, salt and pepper then add your brussel sprouts and give it a mix until they're all evenly coated.
Transfer to a baking tray and roast (giving them a mix halfway through) for 30-45 minutes, depending on how much you like them roasted.
Featured in this recipe