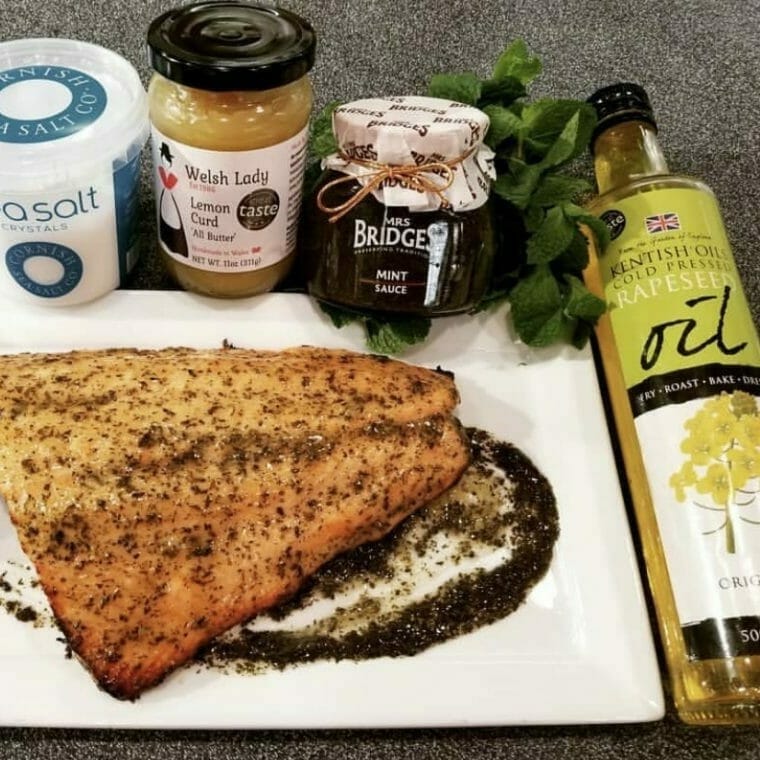 Ingredients
700-900g Scottish Salmon
2 Tbs Kentish Oils Cold Pressed Original Rapeseed Oil
Sea Salt
Mint Sauce
2 Tbs Lemon Curd
Method
Preheat oven to 200 degrees and prepare a baking tray with baking paper.
In a bowl, mix equal parts lemon curd & oil, baste the fillet and salt liberally.
Bake the fillet for 15-20 minutes, internal temperature should be 62 degrees.
Finish with mint sauce immediately from the oven, then let it rest for 5 minutes.
Featured in this recipe