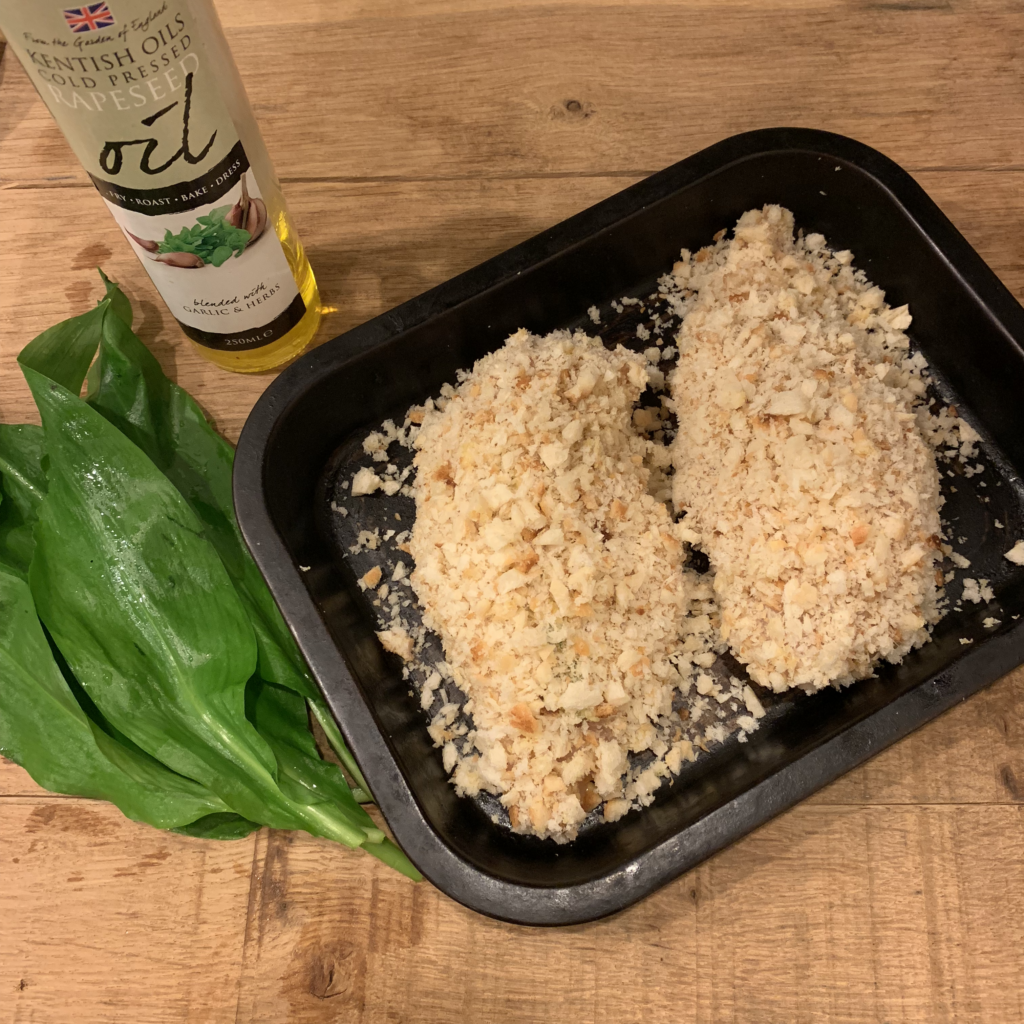 Ingredients
2 x free range chicken breasts
Bread, to make breadcrumbs
Egg, lightly beaten
Plain Flour, seasoned
Kentish Oils rapeseed oil blended with garlic
50g butter (softened)
Handful of wild garlic
Method
Finely chop the wild garlic (easiest with scissors) and combine with the butter.  For a stronger garlic taste, add a crushed clove of garlic.
Shape into a 'sausage' shape, using cling film and leave to cool in the fridge.
Make your breadcrumbs, adding a drizzle of Kentish Oils rapeseed oil blended with garlic before the bread is crumbed.  This will add extra flavour and ensure that the breadcrumbs turn a golden brown when cooked.
Make a small incision in the chicken breasts, making a pocket & fill with slices of the garlic butter, making sure that the opening is pushed closed as much as possible, to prevent the garlic butter escaping while cooking.
Coat the chicken breasts first in the plain flour, then in the eggs and finally in the breadcrumbs.
Place on a baking tray (with sides to catch any butter) and cook for approximately 40 minutes at 180 degrees or until the breadcrumbs are crisps & golden and the chicken is cooked through.
Serve with mash, carrots & spring greens.
Featured in this recipe